Dinosaur Parties, school incursions, holiday programme, Melbourne
Welcome to dinosaurdiggers.com.au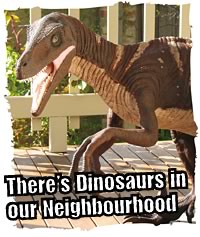 Dinosaur Diggers is an educational and fun experience for kids. From Velociraptors to T.rexs we entertain kids and take them on an educational journey back in time.
Imagine what our neighborhood must have looked like 95 Million years ago? Well, we can show you….The Dinosaur Diggers experience is for all budding paleontologists aged 5-12 years. Join us for an interactive presentation on dinosaurs featuring museum quality items including a life size T.rex skull. Touch the exhibits and enjoy a range of activities including a fossil dig. Take home real fossils, pan for gem stones, paint fossil casts and more. This amazing experience is all presented by friendly hosts in your neighborhood. From Dinosaur parties to school incursions we can offer a cool experience.
What we do!
School/Kinder visits and incursions.
Holiday and events programmes.
All based in Melbourne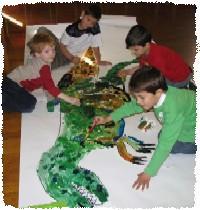 Our holiday programme kids painting a T.rex.
Our party and kinder hosts have given us rave reviews. The kids are really enjoying the fun, learning experience.
"Dear Dinosaur Diggers,

We wanted to tell you how much we enjoyed your programme on the holidays.

We liked how we learnt about the facts on

dinosaurs and the demonstrations and activities were cool and fun.

Our favourite demonstration was participating in how a dinosaur could kill with its claw and our favourite activities were painting the fossil replicas, panning for gemstones and finding fossils.

We can't wait to go again

Joshua (aged 9) and Nicholas (aged 6) Ingpen"
Click here for more event photographs.
Browse our site to find out more or contact us for personal contact. We Dig Dinosaurs!